Lighting triggers island-wide blackout
We were sitting in darkness last night as we experienced a loss of electricity. After a few minutes of stumbling around in the dark, we found a radio and discovered that the power outage was island-wide.  From our apartment, we could see the darkness extend in every direction, the only illumination came from automobiles caught in traffic.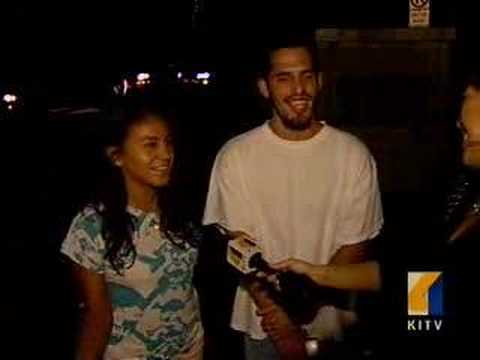 The blackout also made headlines nationally, thanks to president-elect Obama and his family vacationing here.
落雷で大規模停電
昨夜の停電で暗い中やっと見つけたラジオ、つけてわかったのはなんと島全体が停電になった事。 ラナイからの風景はどっちを見ても真っ黒。 唯一の光は連なる車からのライトでイルミネーションのようでした。
この大停電は次期大統領のオバマ氏と家族がハワイでバケーションを過ごしている事から全国ニュースになりました。